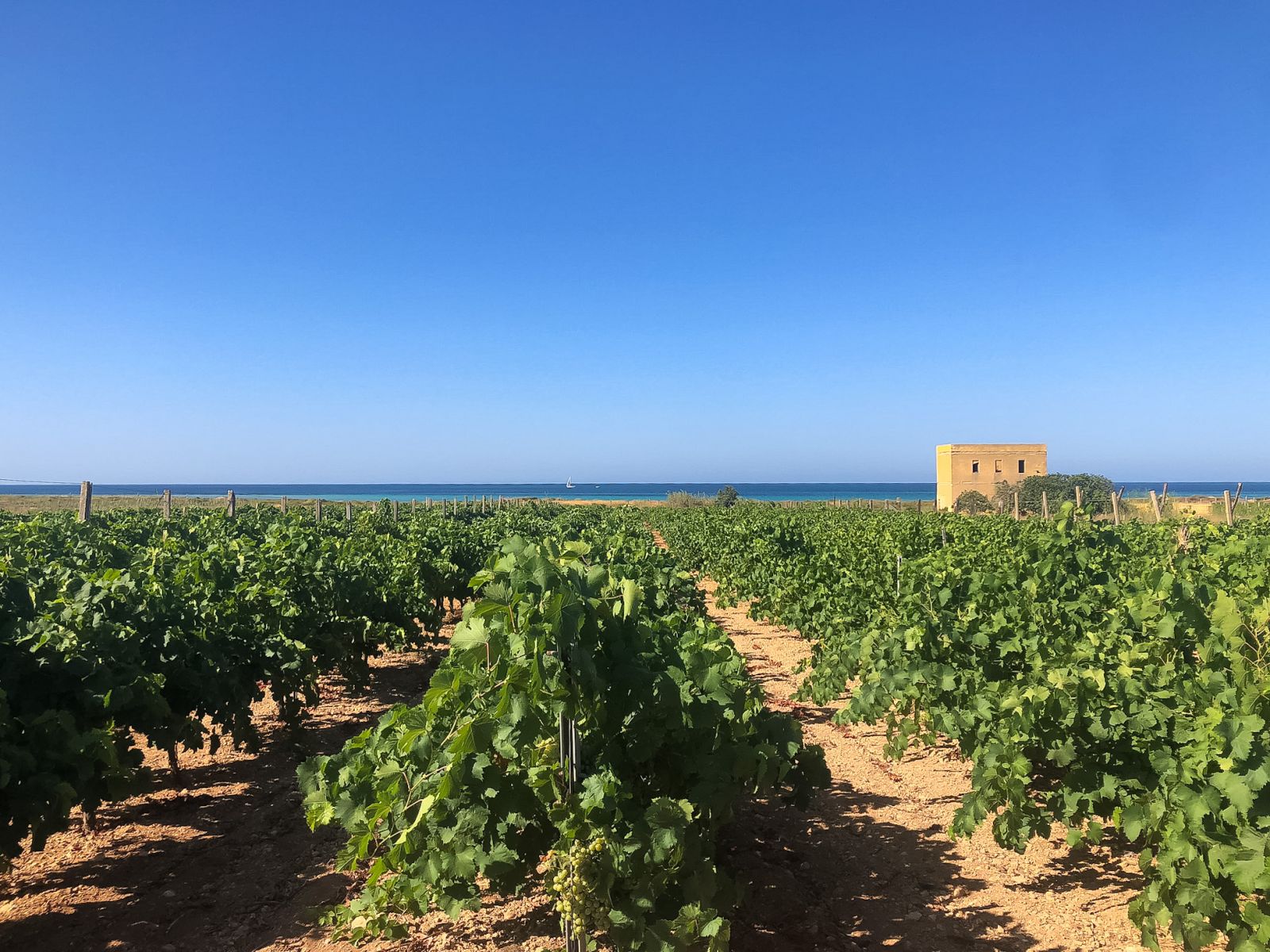 Nino Barraco took over his family's vineyard in 2004 and has always applied organic farming to his vineyards. These savoury wines from Marsala in Sicily have a very strong identity and sense of place; you feel the golden sun, sense the breeze and smell the sea.
Barraco's oldest vines are Grillo that grow on a sand dune near the Mediterranean. For the fruitier Vignammare the grapes are picked a month earlier than the Grillo that heightens its acidity, giving the wine its freshness and flavours of sea salt and citrus. The Grillo, on the other hand, spends a longer time on skins, is fermented in steel and spends ten months of élevage in concrete vats producing a robust and powerful nutty wine. Alto Grado also undergoes a lengthy process spending seven years in a chestnut cask giving it a deeper weight and complexity reminding one of the Marsala wines of the past; full of dried fruits and spices.
The youngest vines are Nero d'Avola also planted on sandy soil. In the Rosammare, grapes are picked early, bringing out hints of tannins and tart fruit. Another young parcel of Zibibbo makes up its namesake with a nose of the island breeze and notes of yellow fruits and spices. Finally, the Catarratto comes from old vines on volcanic soil, spending four days on skins and pressed into concrete. Its golden shade and smokiness take you straight to the very land it comes from.
Vignammare, 2018
Grillo
11.5%
Rosammare, 2018
Nero d'Avola
11%
Zibibbo, 2017
Zibibbo
13%
Catarratto, 2017
Catarratto
12%
Grillo, 2017
Grillo
13.5%
Alto Grado, 2009
Grillo
15%