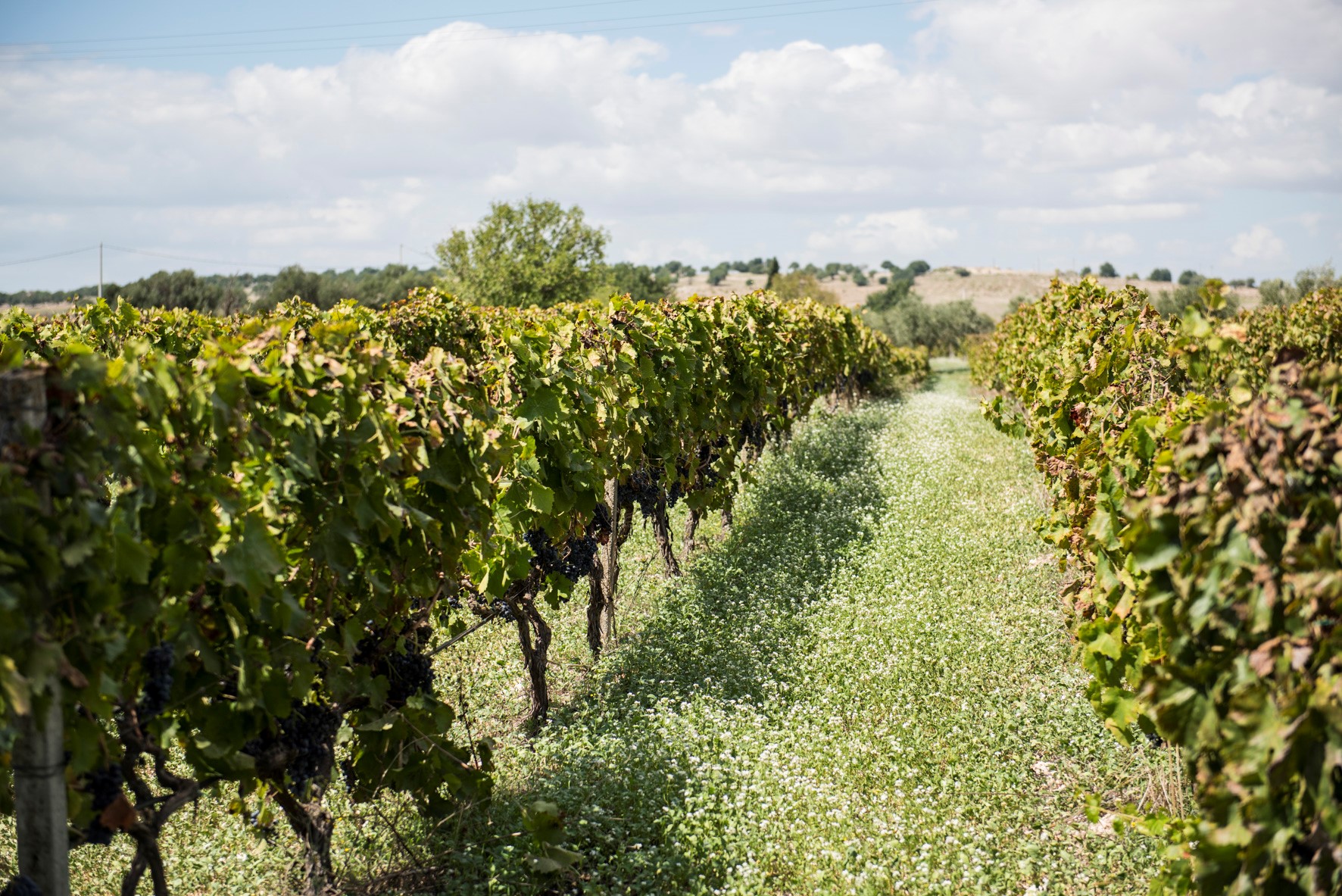 When Sicilian vigneronne Arianna Occhipinti first came on the scene, she was considered a prodigy amongst her fellow winemakers. Her love for wine began at the age of 16 when her uncle winemaker, Giusto Occhipinti (owner of COS wines), took her to a VinItaly. At the age of 22 she released her first vintage, after studying viniculture and enology at the University of Milan. With time, her mere 1 ha of land grew to over 25 ha and since 2009 she has been practicing biodynamic farming. Vittoria, the "Commune" where the vineyards are located, is in a relatively flat area, which allows for other crops like tomatoes, wheat and oranges. Sicilian wines are renowned for their ripe, robust character, but people discovered that Occhipinti's wines were more elegant, floral and perfumed – a reputation she has continued to foster.
The Frappato comes from vineyards that are over 45 years old. The grapes are macerated for a little over a month before spending 14 months in oak barrels. The wine has its signature perfume, with red cherry fruit and light notes of pepper. The SP68 Bianco is a blend of native Sicilian varietals, Albanello and Zibibbo (Muscat). The wine spends 15 days on skins and is then aged in small concrete tanks; it has a juicy nose of lightly sweet fruits like melon before opening up to hints of citrus and cardamom on the mouth.
Both wines are bottled unfiltered.
Arianna Occhipinti Frappato, 2015
Frappato
13% ABV
Arianna Occhipinti SP68 Bianco, 2016
Zibibbo 60% Albanello 40%
11.5% ABV